All-in-one Design
EP Cube integrates both a hybrid inverter and battery storage modules, putting communication cables and wires together with a quick connector. This allows you to stack modules directly, with ease.
Less Installation Time
Smaller Installation Space
Lower Installation Cost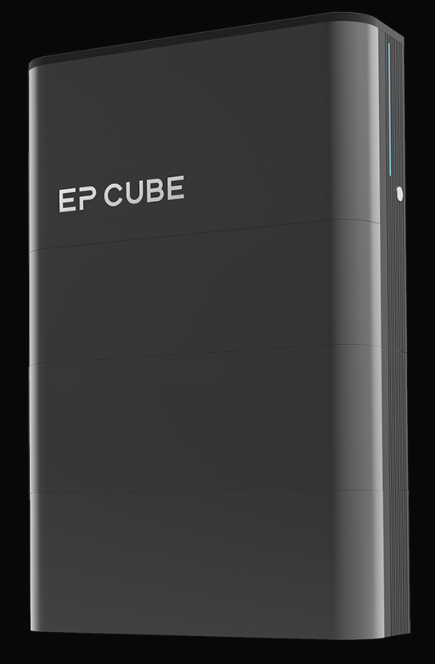 Compact in Design, Big in Power.
Keep your garage or walk space free without compromising output power- measuring as low as 6.25" thick
Safe and Reliable
EP Cube's energy storage uses more safe LiFePO4 batteries and meets the UL 9540A unit-level test performance criteria. Effectively, EP Cube prevents thermal runaway, ensures stable overall performance, and longer service life. All to keep your home safe and powered.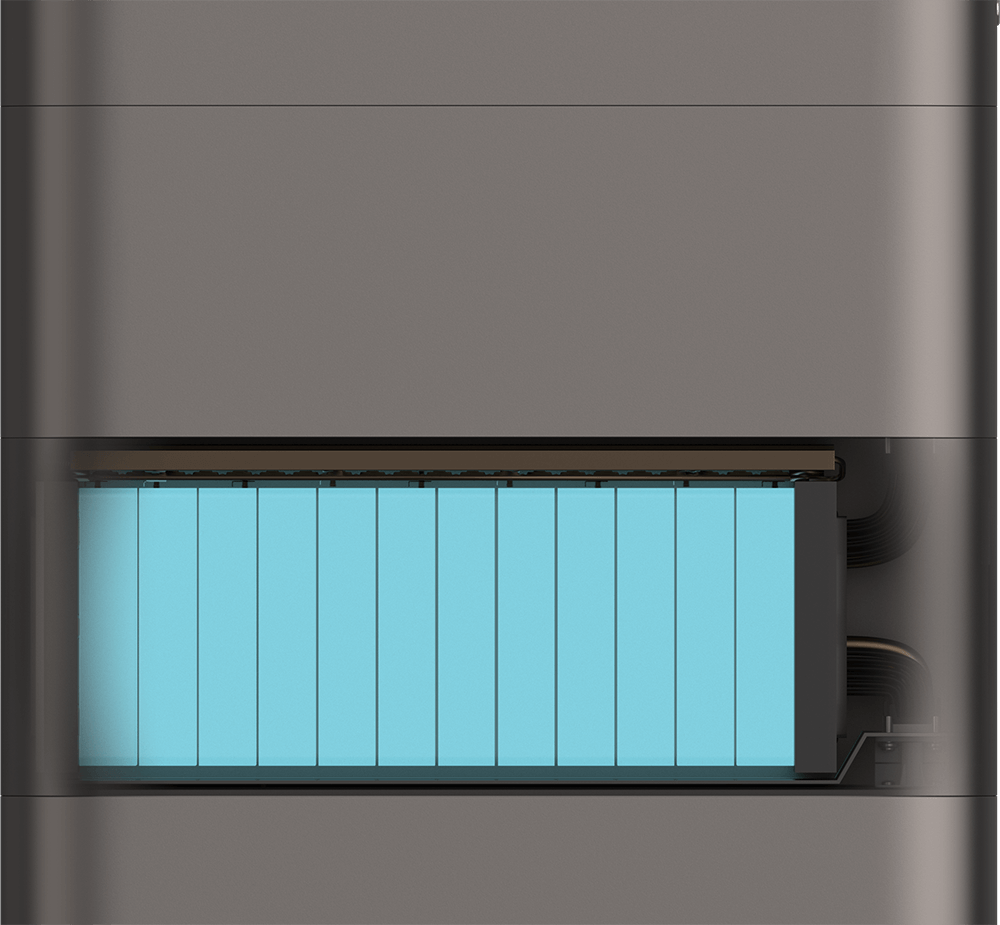 EP Cube's storage features a stackable design, allowing you to quickly add modules according to your specific use case.
Energy capacity of a single unit: Approx. 9.9kWh– 19.9kWh Power output of a single unit: Max. 7.6kW
Enough electricity for a week!
A maximum of six groups of enlarged units can be connected in parallel, providing up to 119.9kWh energy storage and 45.6KW output power, meeting all your electricity needs for around one week.
*Approximately based on the energy usage of 17kWh per day.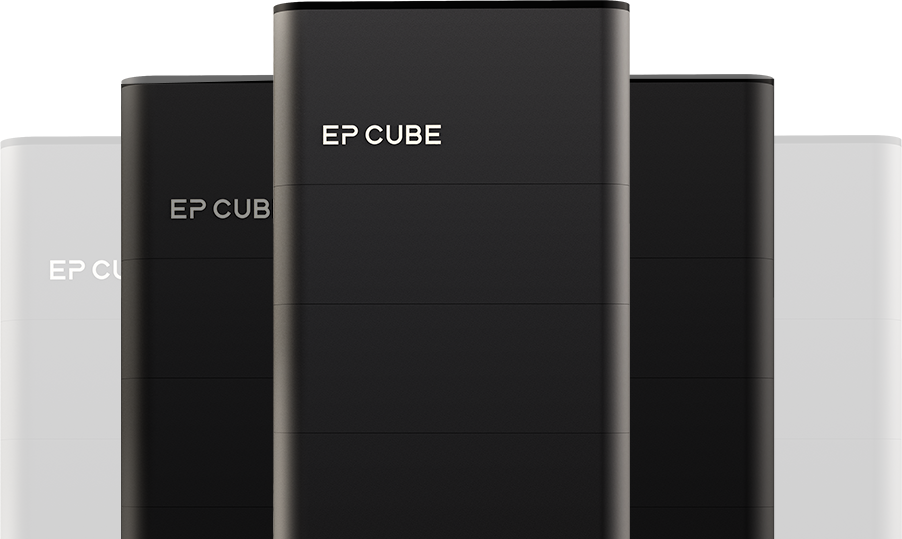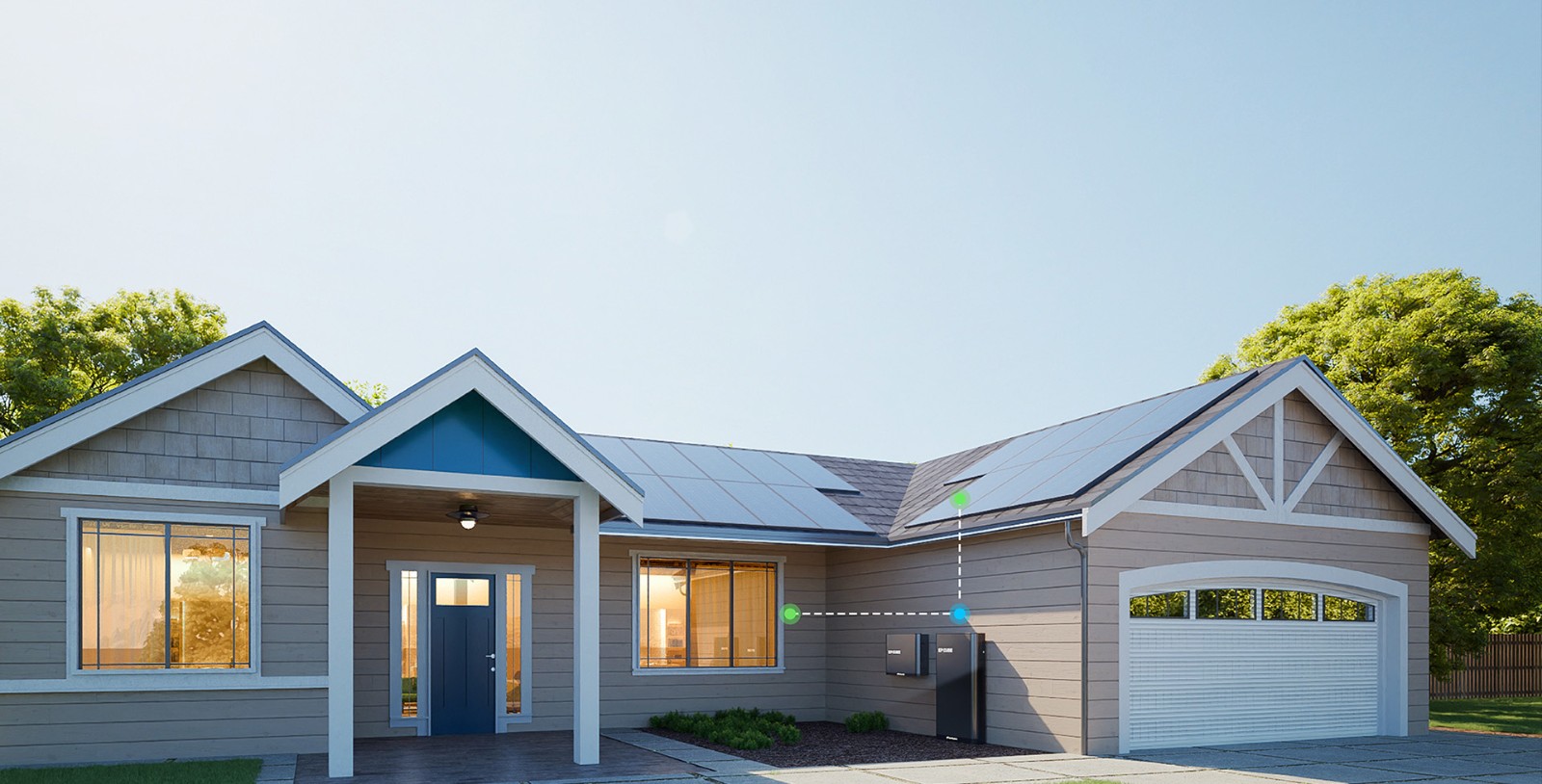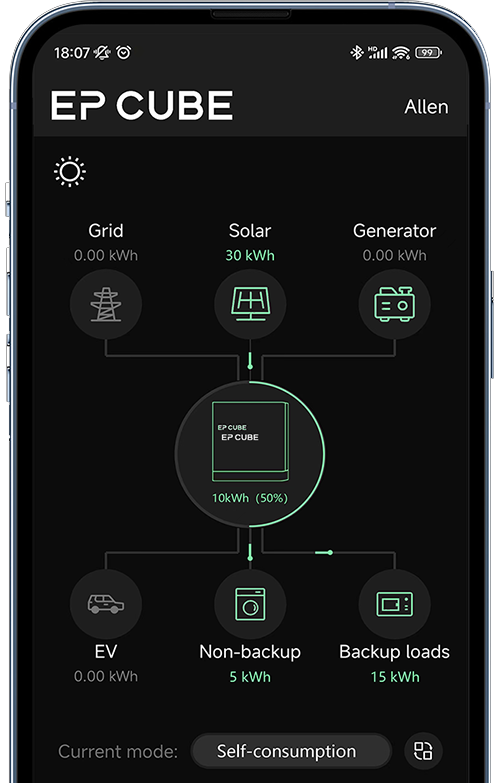 Intelligent Management
With the EP Cube app, monitor real-time energy production and usage.
Manage your energy anytime, anywhere.
Available on IOS & Android